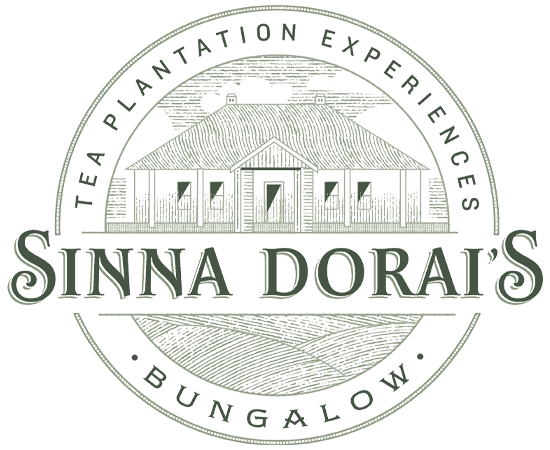 Close the door and teleport to Jane Austin novel-style bungalow
With its warm lighting and the crackle of the fireplace, this bungalow creates a cozy, storybook mood. Built in 1918, it still stands in its original form on the Carolyn Estate. Rumor has it the name Mango Range comes from a large mango tree nearby. The three snug rooms are perfect for intimate groups. Rediscover the art of conversation over estate brewed tea on your private verandah.
Lounge Area

Bedroom

Dressing Room

Bedroom

Bath

Bedroom
The below tariff is inclusive of all taxes
Subject to weather conditions and wildlife activity.
Discover the vanished lifestyles of a bygone era. The day unfolds amid lush tea estates.
What they say about the #SinnadoraiExperience
If one is looking to get away from the chaos and noise of the city but still feel like you haven't home, this place is IT! Intoxicatingly delicious South Indian food, sweetest hosts, excellent wifi connectivity and extraordinary natural surroundings. The house and weather feels like one's staying at a Jane Austen novel. I would 10,000%recommend this place for someone who wants to spend time by themselves in solitude and reflection.
⭐⭐⭐⭐⭐
If lush tea estate walks , serene Mountain Views and birds chirping all day long doesn't impress you, their hospitality & care will blow you away ! . Ton of scenic spots within an hour reach. Perfect getaway for a personal detox and family getaway
⭐⭐⭐⭐⭐
If one wants to enjoy the warmth and luxury of bygone days stays in a Colonial Bungalow.... This is the place. The ideal host Mrs. Mudasir and her retinue of cooks and butler will whip up lip smacking dishes which will make the stay even more memorable.
⭐⭐⭐⭐⭐
Thanks to Mrs.Mudassir Khan for the best smiling reception ,tasty Homely food by chef Prabhu, great service and guided tour by Chandranand very clean housekeeping by Pushpa . It's lovely place to stay I can say it's home away from home, when you reach the the BUNGLOW you will see a smiling welcome by Mrs.Mudassir.
⭐⭐⭐⭐⭐
Lorem ipsum dolor sit amet, consectetur adipiscing elit. Ut elit tellus, luctus nec ullamcorper mattis, pulvinar dapibus leo.
⭐⭐⭐⭐⭐
Lorem ipsum dolor sit amet, consectetur adipiscing elit. Ut elit tellus, luctus nec ullamcorper mattis, pulvinar dapibus leo.
⭐⭐⭐⭐⭐
Lorem ipsum dolor sit amet, consectetur adipiscing elit. Ut elit tellus, luctus nec ullamcorper mattis, pulvinar dapibus leo.
⭐⭐⭐⭐⭐
Lorem ipsum dolor sit amet, consectetur adipiscing elit. Ut elit tellus, luctus nec ullamcorper mattis, pulvinar dapibus leo.
⭐⭐⭐⭐⭐